Posted on | February 20, 2014 | No Comments
HOUSTON, TX, February 20, 2014– The North American Marine Environment Protection Association (NAMEPA) and Canadian-based Fednav were both recipients of the Environment Award at the Lloyd's List North American Awards dinner held last evening in Houston, Texas.  Over 300 people from Canada, the United States, Mexico, and the Caribbean attended this inaugural event.  The Environment Award is one of 17 awards presented by Lloyd's List.  Other awards included a Lifetime Achievement Award presented to Robert Somerville, formerly Chairman and CEO of ABS, as well as Newsmaker of the Year presented to Columbia Pictures for the movie "Captain Phillips".
The Environment Award is sponsored by Svitzer and given to an individual or company who contributes to improving the environment through offshore & on-shore projects; technology advancements in shipping and shipbuilding; training and education; or public awareness campaigns.
In his acceptance remarks, founding Chairman stated "NAMEPA's success lies in the marine industry's commitment to "Save our Seas" while promoting the value of the industry to students, regulators, environmental groups and other public interests.  We reach out and engage communities to protect the marine environment, while teaching them the importance of our industry to their daily lives."
NAMEPA is a marine industry-led initiative which engages marine businesses, government and the public to "Save our Seas" by promoting sound environmental practices.  NAMEPA operates as a nongovernmental organization committed to preserving the marine environment through educating seafarers, port communities and students about the need, and strategies, for protecting this important global resource.  For more information, go to www.namepa.net.
PHOTO:  NAMEPA chairman Clay Maitland and Co-Founder/Executive Director Carleen Lyden-Kluss receive the North American Environment Award.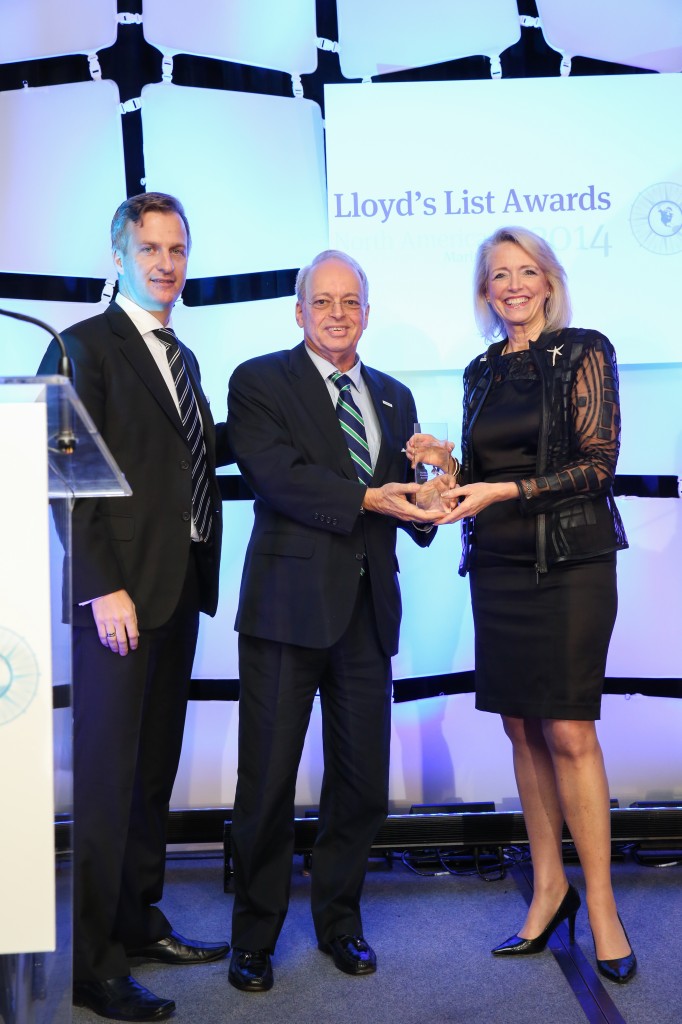 Comments