Posted on | February 5, 2013 | No Comments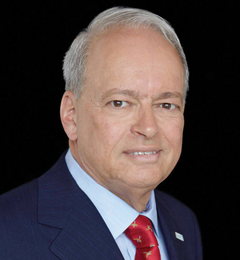 I am delighted to say that the first part of my interview with Research Media, as part of their International Innovation series can now be found online here.
But here's a snippet to whet your appetite.
Clay Maitland explores how the Association is working to protect the marine environment, further action that is needed by governments and other stakeholders, and concerns for the future
As a starting point, could you outline the main goals of the Association?
The chief aims of NAMEPA, which draws its name from the Hellenic Marine Environment Protection Association (HELMEPA) – which was the first such organisation formed from within the commercial shipping industry – is to secure the participation of the private sector shipping industry in support of safety at sea and improvement and protection of the oceans and, in the case of North America, the rivers and Great Lakes.
Your membership comprises a broad spectrum of international industries from banks to oil companies. How do you work with them effectively and how do you ensure your objective to save the seas is not compromised by conflicting interests?
We have not found much of a difference of opinion in our members' commitment to 'saving the seas'. I think that the reason for this is that in joining an organisation such as NAMEPA, there is an implicit commitment to sincerity; our members understand that we are not a policy-making nor an advocacy organisation. We are a support association, working with government, the academic community, students of all ages, and within the shipping industry itself. There are so many things to do in bringing the whole community together, including environmental groups, that dissent is either minimal or non-existent. Moreover, there is a spirit of 'leaving private agendas outside the door'. We do not find that there are too many corporate positions and special interests 'on display'.
How do you work with representatives of the shipping industry to reduce their impacts on marine resources?
Our most effective approach to working with representatives of the shipping industry is to conduct seminars and meetings in their presence, or with them as participants. Of course, they and their companies are often NAMEPA members (we have well over 100), so we are able to reach a broad spectrum within the industry. We also believe in the value of public relations, the Internet and all forms of social media to gain support for our work. It must be emphasised that the shipping industry has experienced very few major environmental 'incidents' in recent years. The present drive to reduce air emissions and to build a coalition reducing the acidification of the oceans and lakes has been successful, largely because it is backed up by strong federal and state laws in the US and Canada. The same is true with regard to the management of ballast water, which often contains invasive organisms.
Comments