Posted on | June 14, 2011 | No Comments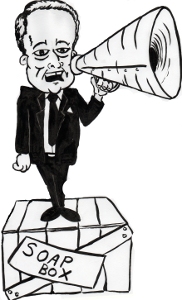 There are of course others in virtually all of the worlds' oceans.  Many of these wrecks pose environmental threats because of the hazardous nature of their cargoes, presence of munitions, or because of bunker fuel oils left onboard.
Admittedly, only a few can be dealt with, because of where they are, and the availability or lack of funding.  As some wrecks corrode and decay, they may release oil or hazardous materials.  Although a few, such as USS Arizona in Hawaii, are national shrines or memorials, most wrecks, unless they attract notice or pose a significant pollution threat or impede navigation, are isolated and forgotten, left alone in anonymity, until either they begin to leak or their potentially hazardous cargoes attract modern notice.
They have, however, names:  Richard Lawrence, in the Thames estuary; Empire Knight off the coast of Maine; Coimbra, off Long Island; Mississinewa, in the lagoon of Ulithi atoll, Micronesia; Jacob Luckenbach, off the California coast; Montebello; Princess Kathleen, U-262, and many others.
Many of the ships were lost during the Second World War, and since forgotten, along with their cargoes.  Many are war graves, containing artifacts and history; some are frequently visited by divers, but many are out of reach of all but professional salvors.
Many are close to beach resorts and fishing grounds.
Recent incidents, however, have heightened concerns about the potential environmental hazard posed by shipwrecks.  In 2002, for example, the decaying wreck of S.S. Jacob Luckenbach was identified as the source of mysterious, recurring oil spills that had killed thousands of seabirds and other marine life along California's coast.
The U.S. National Oceanic and Atmospheric Administration (NOAA) joined with the U.S. Coast Guard (USCG) and other agencies in operations to remove the approximately 100,000 gallons of oil remaining in the wreck.  This work may not be finished.
The public has long been captivated by shipwrecks and there is growing interest in the environmental impacts of these wrecks.
Dozens of stories have been written about the problems associated with leaking WWII era ships lost in both the Pacific and Atlantic Oceans.
There is also increasing interest from both government and industry to systematically identify, investigate and potentially and eliminate environmental threats from wrecks before they begin to leak.
Those like that of the Coimbra, sunk by a U-boat in 1942, have been leaking for a great many years, and continue to "burp" oil, some of which goes ashore.
Others, including some U-boats, were configured to carry cargoes of Mercury, as barter between Germany and Japan in the late years of the war.
As the years have passed, public and political pressure has built to "remediate" toxic and environmental threats from these wrecks, particularly in North Atlantic waters.  Norway and the United States have been particularly active in these remediation and abatement activities, which can be technically highly complex.
In Norway, the removal of Mercury from sunken U-boats, and leaking oil from those remaining in the port of Narvik, was preceded by pioneering and successful removal of oil from the sunken German cruiser Blucher, in Oslofjord.
The U.S. Marine Technology Society published special proceedings in 2004 focusing on such underwater pollution threats, and the 2005 International Oil Spill Conference furthered the discussion within government agencies and with the response and salvage industries.  Much of the interest is because of the cost and limited effectiveness of emergency response.  Removal of oil while it is contained within a wreck can be planned and managed more cost-effectively than a reactive emergency spill response while at the same time preventing impacts to surrounding habitats and sensitive natural resources.
On September 7, 1952, S.S. Princess Kathleen ran aground on Pt. Lena just outside Auke Bay near Juneau, Alaska and sank.  The wreck had been a source of periodic releases ever since.
In 2010, the United States Coast Guard, with scientific support from NOAA, contracted removal of approximately 130,000 gallons of heavy fuel oil and an additional 220,000 gallons of oily water from the wreck.
The 2010 NOAA budget included a one-time appropriation of $1 million for the Office of Response and Restoration (OR&R), working jointly with the Office of National Marine Sanctuaries (ONMS), to solicit a one-time independent assessment of potential man-made undersea threats that could impact coastal and Great Lakes States.  In 2010, NOAA hosted the International Corrosion Workshop which brought together experts from the fields of oil spill response, military munitions response, and historic preservation to compare how marine corrosion affects each field and to leverage technologies and experience necessary for threat remediation and preservation of historic materials.
There are approximately 20,000 known wrecks in US waters.  Most are old and did not use oil as fuel or carry it as cargo, but some more recent wrecks are known to be relatively intact, and based on accident investigation reports and cargo records are believed to contain oil.
Dealing with these wrecks is an interesting process.
Comments