Posted on | April 26, 2010 | 1 Comment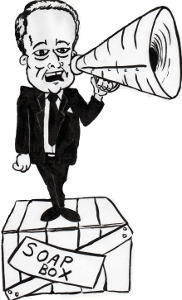 To make his fateful appeal for emergency financial support, Greek Prime Minister Papandreou chose – unintentionally – a small island in the Dodecanese that was once the base for a significant Greek trading fleet.
Today, Kastellorizo's permanent population is slightly over 500 people. Is Kastellorizo's fate a metaphor (a Greek word, by the way) for Greece's maritime future?
The forthcoming review and overhaul of the Greek tax structure will obviously bring changes to the nation's shipping sector, though these may be slow in appearing.
Shipping has been treated as a "national champion" for many years, but it is now becoming clear that the EU and its central bank will, over the protests of the Union of Greek Shipowners, demand that the industry bear its share of the costs of a more frugal and austere regime. Higher taxes and other costs and charges are in the offing. These alterations will, no doubt, lead to altercations.
The IMF structural programme that will soon be brought to bear on the Greek economy will include potent austerity measures that, I predict, will make it unattractive to keep at least some Greek-owned merchant shipping under the domestic flag. That's what I think. We shall see.
Comments