Posted on | December 4, 2009 | No Comments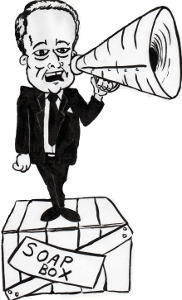 We have long expected that another major oil spill would happen some day.  If this happens, will draconian and possibly unworkable regulations be put in effect? How can our industry work together to eliminate the "holes in the fence" that now exist, and create a more broad-based, higher quality and performance system within our industry?
At our December 1 launch of this blog, we discussed how we could help the shipping industry become more actively involved, across a broader front, in the setting of higher standards.  Our aim is to recruit support from among charterers, P&I clubs, mortgage lenders, and other stakeholders, for a "quality conscious" agenda, based on white list criteria.
I expressed the opinion that if a more rigorous level of performance, including such hard-to-measure factors as crew quality, were to be achieved, it would require the active involvement of key players, other than shipowners.  I also suggested that port state control procedures could not do the job alone; that we needed to improve communication with banks, charterers, underwriters, and others, to get their support.
With the spread of social networking, and the availability of detailed quality databases, no major stakeholder could claim ignorance of a poor quality rating, or a lack of information.
What is of concern is: How to consult with "upstream" stakeholders, in a fragmented industry such as ours.
If all of this sounds vague, it is because no persons' names have yet been attached to the sectors that I have mentioned.  This blog, among other things, is a means to reach out to the industry, both leaders and grass roots, and particularly to seafarers, in pursuit of a more inclusive role.  We need to hear from all industry sectors, on, specifically, what quality issues concern you the most.
Comments