This blog has been created to start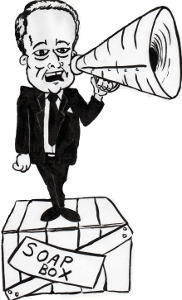 a dialogue and debate in the shipping industry worldwide to stimulate support for my quality objectives.
These are to build support for action to create safer ships, cleaner seas and greater protection for the environment. The achievement of these goals is vital during the current recession,  to prevent slippage in quality due to financial pressures.
I will be blogging entirely as an independent person, expressing my own views and not those of International Registries, Inc (IRI) of which I am a Managing Partner, nor those of the Marshall Islands ship registry which it administers. They also are not the views of the North American Marine Environment Protection Association [NAMEPA], of which I… Continue reading